A few years ago I purchased an inflatable projection screen that is made out the same material Zodiac boats are made from. We have used this a number of times while camping but the projector is always hard to setup. It requires pulling over a picnic table which obscures the view or piling up logs to try to get the projector in the proper place. The company i work for makes short throw projectors so an experiment needed to take place.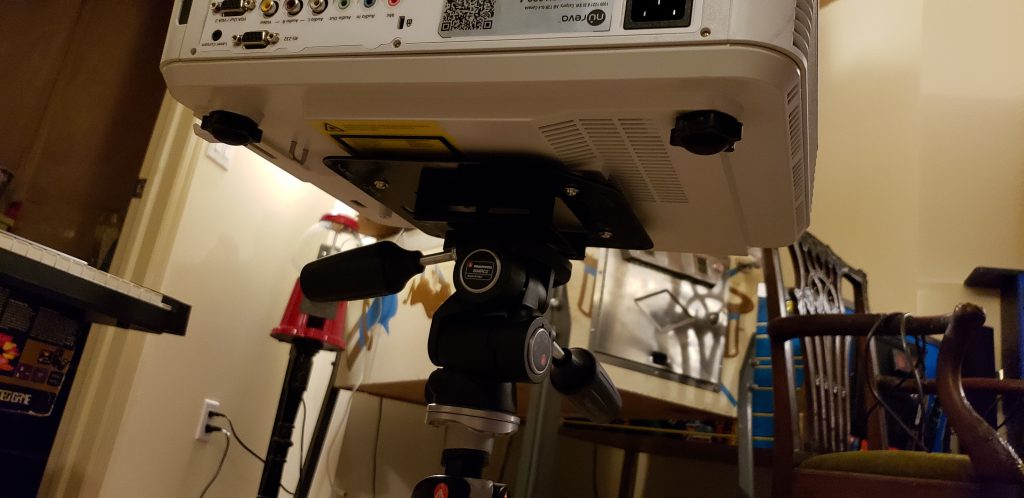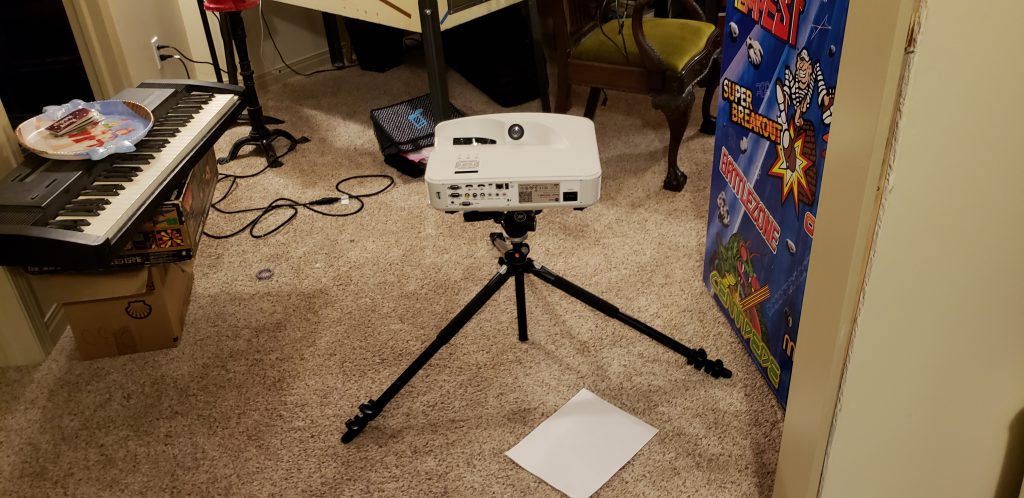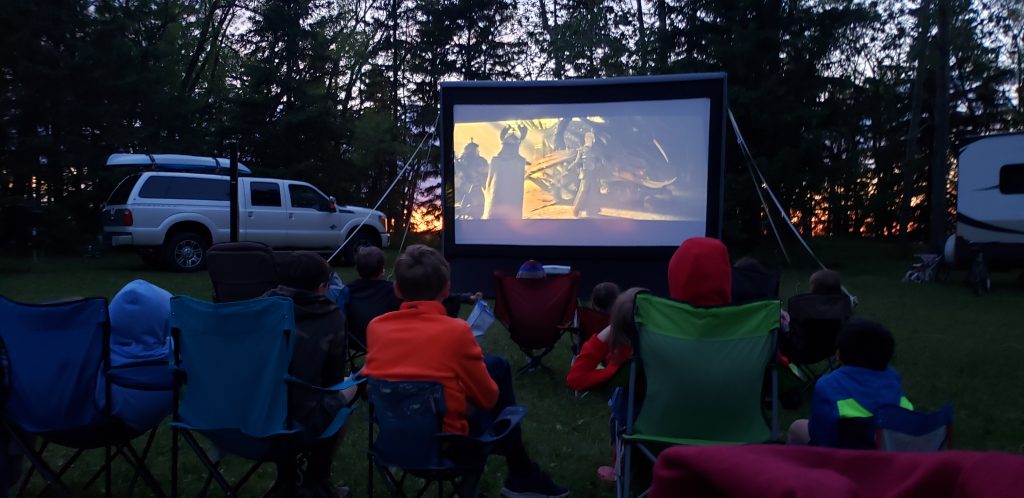 I took our factory projector plate and welded a bottom plate to it. I then tapped the plate with 1/4x20 hole to receive the tripod mount.
I would say that this was both a success and a failure. The tripod mount was a win. However short throw projectors should not be used for outdoor screens. The screen moves in the wind and small changes to the screen make large changes in the picture size and shape. So when the wind gusts, the picture moves drastically. Once i got home i created a new plate for my NEC long throw projector. This will work better moving forward.