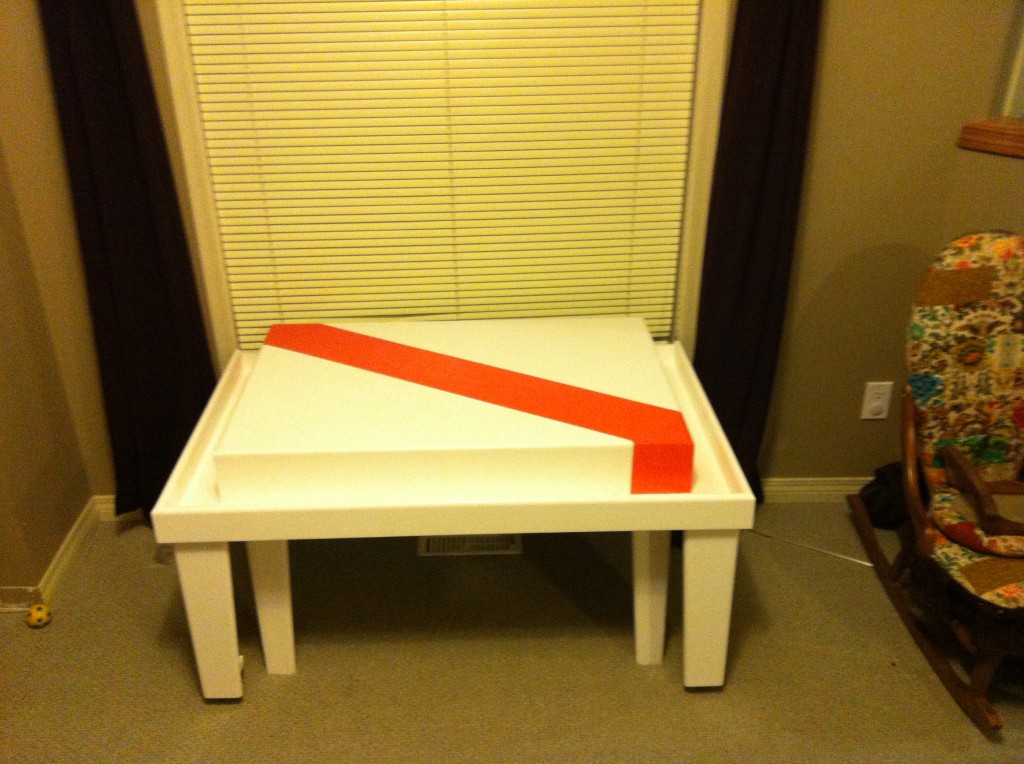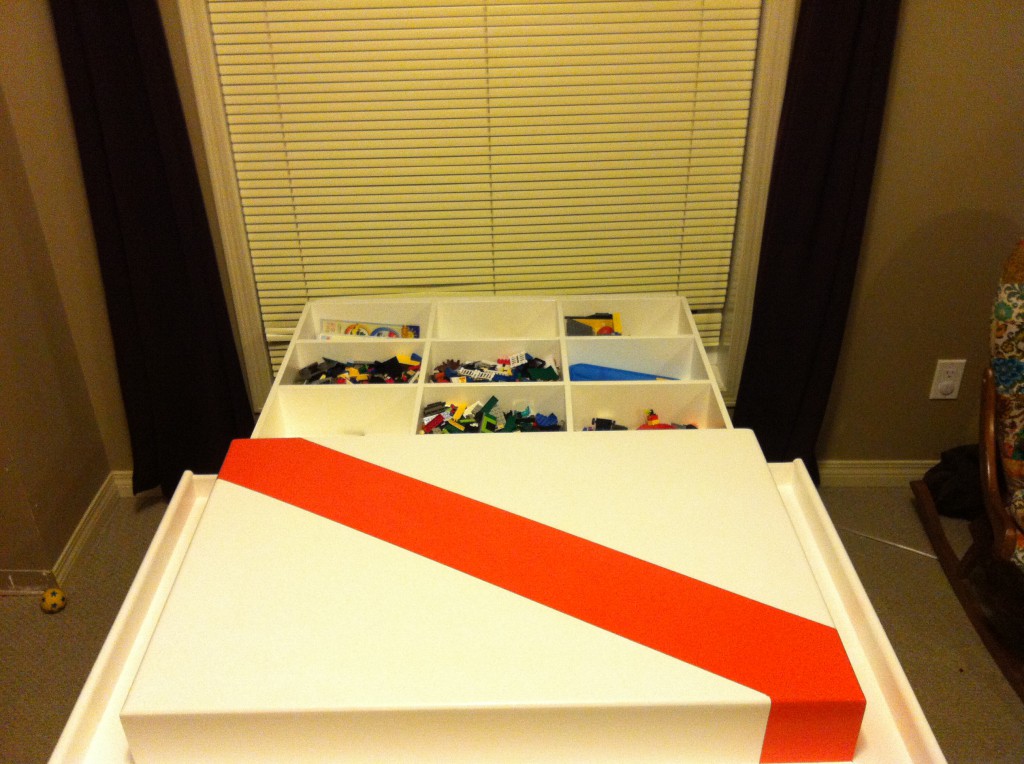 A while back i was checkout out instructables and found a Lego Table design that i liked.  The size was a little small but the basic concept was very functional.  So I started out to make my own. I didn't follow any of the measurements or construction instructions but I did use the basic design concept.
parts list was simple
MDF Scraps from building other projects (Free)
Lee Valley Drawer Slides ($20)
2 small casters from Princess Auto ($5)
Paint ($80, lots of coats make for a piano finish)
I started off by purchasing two 24 inch drawer slides.  Its important to get high quality ball bearing slides that will allow the top to stay attached even when pulled up on.   I used the Lee Valley slides for around $20, they have an auto closing feature but its useless under the weight of the top.  I would still recommend the auto close as they give a nice click noise when fully closed.
I then cut the top from MDF scraps 24" / 36".  Created an outside trough around 5 inches wide all the way around and routed all of the edges to make them kid safe.  Every other measurement just keys off of those dimensions.
If anyone wants a more accurate dimension sheet let me know and I will make one up.